Breakers Resort
Project Details
Website to showcase an expansive resort, consisting of 9 different towers, golf courses, restaurants, and a host of amenities. The website needed a booking engine for both rooms and golf as well as a portal for homeowners. This site needed to work across many devices, mobile, tablets, cars, TVs, desktops, and laptops as the user base interacted with the site not just at home but on the road. For the design, the look and feel had to be fun, high energy and enticing so that people would choose to book their vacation with this resort.
Key Skills: HTML, CSS, JavaScript, Adobe Creative Suite, User Personas, Competitive Analysis, High Fidelity Mockups, ExpressionEngine, Wordpress, Responsive Design/Development, Bootstrap, Google Analytics.
Role: UI Designer, Frontend Developer
---
Competition
Before starting I wanted to get a baseline of what other resorts are doing, competitive analysis was key to providing insights into what the competition was doing and what they weren't doing.
For the analysis I compared what resorts were doing in the general area of the Breakers and also expanded that to the global marketplace to get an idea of what is working and what isn't.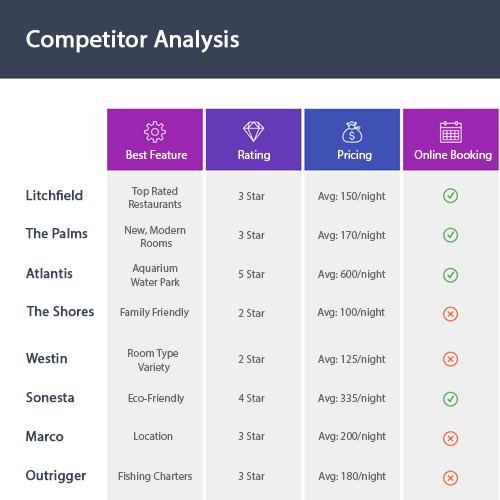 ---
Creative Assets
High fidelity mockups were provided to me by an in-house design department and I worked with the customer and other teams to make modifications so that the designs would be responsive friendly and more easily integrated with an existing booking engine platform.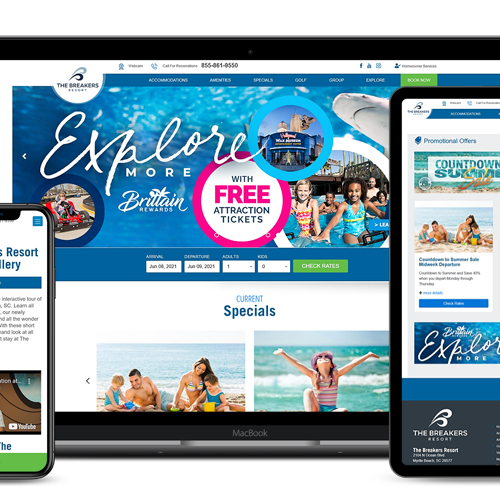 ---
Frontend Development
Taking the high fidelity mockups, I used these to build the HTML, CSS, and JavaScript for the site. Working side-by-side with the backend development team to get everything integrated with the room booking engine, golf course booking engine, and integrated with the content management system, in this case ExpressionEngine and Wordpress.
After launch, I gathered user feedback and studied Google analytics that we were collecting on the site in order to make recommendations on areas of the site that could be improved.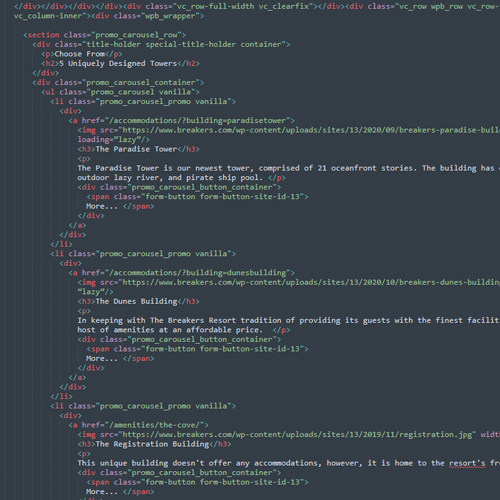 Back to Portfolio